We are excited to announce the addition of a new client, PaperTrail Office Solutions of North Carolina.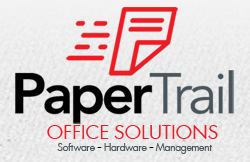 Exo Creative will be providing a number of marketing services including the development of sales & marketing materials, email marketing, content development and full website re-design.
PaperTrail Office Solutions provides a wide array of document management office machines (including digital presses, copiers, printers, mailing and postage, folders and inserters)  as well as software and maintenance services.
"We're excited about the potential of this new relationship. PaperTrail is positioned well to gain marketshare within their area and we look forward to helping them further their brand and reach their outlined marketing goals," said John Kennerty, Managing Partner at Exo Creative.
Stay tuned for more info!