Because Search Engine Optimization (SEO) best practices and procedures change all the time, business owners and marketing decision makers in Tampa should periodically assess their website to determine whether or not adjustments need to be made.
And similarly, because your company's marketing approach can shift because of a variety of factors, it's also good to make sure your website is a functional tool for selling your products or services.
And following that, are you other marketing and communication efforts aligned with your website and within the 'brand' that you've worked to develop?
---
Learn how can we help you and your company be more successful and more productive with your marketing efforts.
---
Is your website or marketing approach the asset you want them to be?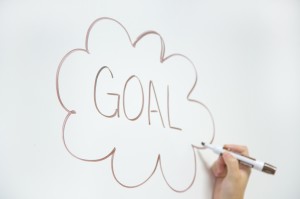 Is the site, its pages and its content optimized for online searches – can people who are looking for your product or services find you? If a business website isn't properly optimized for search, it's most likely missing out on a significant amount of traffic from the search engines, and more importantly, potential customers and clients.
Do your marketing and communication materials relay the information about your products and serves properly? Are they simple to understand with easy to digest messages? Or are your marketing efforts disjointed and ineffective?
Does your website inform, educate or move potential clients and customers further down the sales funnel? Is the site set up to capture or convert leads? Can visitors successfully navigate the website and find the information they're looking for?
Let's take a look at your website
We'll do an evaluation based around the following:
Accessibility – can search engines (and actual people) find your site quickly and for the right reasons?
Usability – can visitors take the actions you'd like them to take?
Communications – are you communicating the right brand message or story that you want to tell?
Competitive analysis – how does your site compare against your competitors?
Or, maybe we should just talk – it's free!
Many business owners and marketing executives value the insight and opinion of a third party (our company) when assessing their marketing efforts. They want to grow their business by bringing in new customers and clients – and doing it in a profitable way. Just talking about their marketing challenges and getting perspective from someone else who has been successful managing the marketing efforts of a variety of different companies in different industries can be quite helpful.
Let's talk about your business. We'd enjoy finding out more.
Exo Creative develops both online and traditional marketing programs for a variety of clients in various industries who are looking to generate new leads and new customers. New customer acquisition is the lifeblood of professional services companies like Waks and Barnett, P.A. of Miami, Florida or Ray Allen Manufacturing of Colorado Springs, Colorado. Their marketing efforts everyday are geared toward finding new clients and new customers, respectively.