We're excited to announce the launch of the newly redesigned website, www.awmaint.com for A & W Maintenance of Tampa.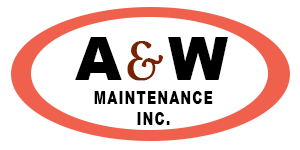 Since 1989, A & W Maintenance has been serving both the automotive dealership and repair industry community, providing them access to automotive lifts and related equipment, including installation, sales and service of that equipment.
Automotive dealerships, independent repair shops and fleet operations managers throughout Tampa Bay and around Central Florida rely on A & W Maintenance to provide the best equipment, installations and service available at the lowest price possible.
The website needed a makeover to better represent the variety of products and services the company has become know for. Additionally, the company needed a foundation for better online optimization. A & W Maintenance wanted its website to have higher visibility within the search engines when their potential customers were searching for their products and services.
"We knew that we wanted our new website to be easily found by the folks working in dealerships and repair shops around Tampa. When they needed new Rotary Lifts or services for shop equipment, we wanted to be the company they found first," said A & W Maintenance owner Dave Wright.
Exo Creative also updated the logo for the company…a logo that had not seen a 'freshening up' since 1989.