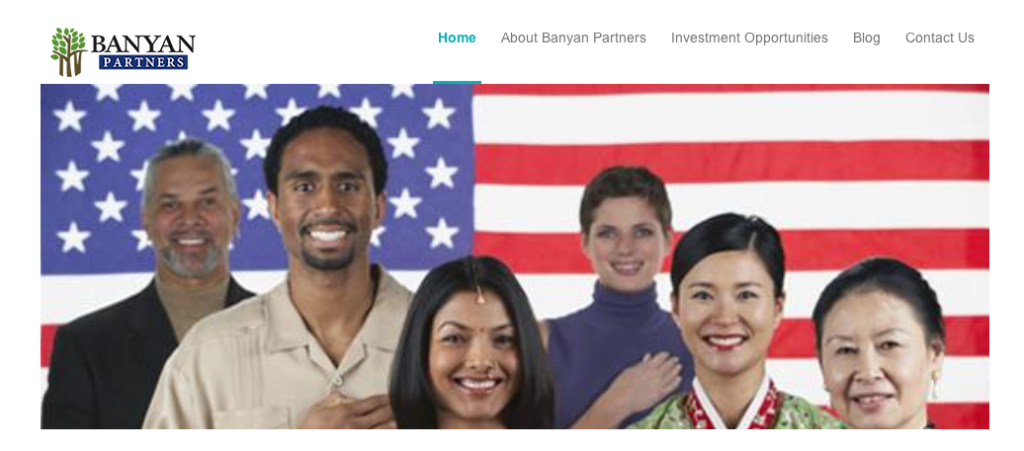 The new website for Banyan Partners launched over Labor Day Weekend.
Visit the site here at BanyanPartners.com.
We're very excited about this new website as we were able to design, develop and create content within 3 weeks. The quick launch of the site was needed to coincide with the client's changing initiatives. Yes – a website can be completed when needed!
Banyan Partners, LLC works with foreign citizens who wish to become permanent legal residents of the United States. Through their involvement with L1 and EB-5 programs, they help clients invest in government approved projects and private businesses. By doing so, investors and their families are eligible for a United States Green Card and permanent legal residence within the U.S.
Many of their current clients are Indian, Chinese and Vietnamese. Banyan Partners also represents American business owners and entrepreneurs who are seeking alternative sources for raising capital. Currently, they have overseas offices in Shanghai, China and Mumbai, India as well as representatives in Vietnam and the Philippines.
In addition to website design and development, Exo Creative will managing ongoing content development for Banyan Partners blogging and social media efforts. Graphic design and branding will be needed as well.